International projects
KyraStav spol. s r.o. is active and credible partner on the international field. We participate in projects not only in Europe but also in Central America and Africa.
International scope
Experience from multiple abroad projects
Trusted by partners from around the world
Scan the QR code and save our business card in your contacts.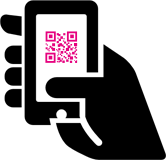 Address
Klikatá 1238/90c
158 00 Praha 5
Czech Republic
Domicile
Slavíkova 1379/20
130 00 Praha 3
Czech Republic