About us
KyraStav spol. s r.o. focuses on construction and consulting activities in the areas of civil engineering & engineering structures. The scope is mainly in the region of Central Bohemia and Prague, but operatively KyraStav realized many projects throughout the whole Czech Republic. From 2013 KyraStav participates in the projects around the world.
In December 2013 all construction activities carried out by ISCO spol. s r.o. moved to KyraStav spol. s r.o. (Information letter).
Our company is built on solid team of well-experienced people who gained much of their experience and skills in construction not only in the Czech Republic but also abroad. The company also posses a wide range of stable and long verified suppliers for special and assembly work.
Based on these, together with an investor we are able to deeply examine the projects in order to achieve lower prices, lower construction and operating costs of the work in compliance with all aesthetic and functional requirements. We promote and value personal approach of our personnel to the customer resulting in all requests being always in the course of cooperation clarified and clearly specified.
Scan the QR code and save our business card in your contacts.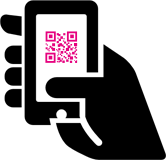 KyraStav spol. s r.o.
Company registration no.: 02408112
TAX ID: CZ02408112
Bank: Česká Spořitelna a.s. 3382363379/0800
ID od data box: 5vi7ehi
Member of the Economic Chamber of the Czech Republic since 2015
The company is registered in the Commercial Register kept by the Municipal Court in Prague, Section C, insert 219287.
Address
Klikatá 1238/90c
158 00 Praha 5
Czech Republic
Domicile
Slavíkova 1379/20
130 00 Praha 3
Czech Republic