Civil engineering
In the civil engineering field we provide general construction services including technological equipment, so called 'Turnkey', complete renovations of existing buildings or parts of facades including their insulation, reconstruction of roofs, monolithic reinforced concrete construction and other work associated with construction.
Regarding construction, we offer the investors whole range of other services, such as overall management of the project from the feasibility study and design documentation, engineering, technical and economic optimization of the proposed project solutions, project management, cost control and cost management, security, health and safety coordinator in accordance with Act 309/2006 Coll. to ensure the occupancy permit and handover to the investor. These services are provided either together or individually according to the decision and demand of our customers.
General construction services
Complete renovations
Overall project management
Scan the QR code and save our business card in your contacts.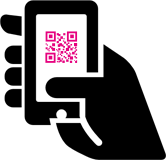 Address
Klikatá 1238/90c
158 00 Praha 5
Czech Republic
Domicile
Slavíkova 1379/20
130 00 Praha 3
Czech Republic