Ingineering structures
In the field of civil engineering the main activities are implementation of new water, sewerage - both gravity and pressure including pumping stations, reconstruction of water distribution and sewerage networks, and related implementation and repair of road surfaces. In all these activities we use experienced staff and use modern pipe laying technology.
Water and sewerage implementation
Reconstruction of water & sewerage networks
Road surfaces repair works
Scan the QR code and save our business card in your contacts.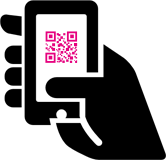 Address
Klikatá 1238/90c
158 00 Praha 5
Czech Republic
Domicile
Slavíkova 1379/20
130 00 Praha 3
Czech Republic